Outsourcing has changed my life as well as many other amazing homeschool CEOs I know. Many homeschool CEOs who have outsourced wish they would have done it sooner. Why? Because they quickly realize how much time and energy it saves them! They find joy again in their business. It can be so hard to let go of a part of your business that you created and nurtured, but I'm here to tell you why you need to outsource, and all the amazing things that happen once you embrace it!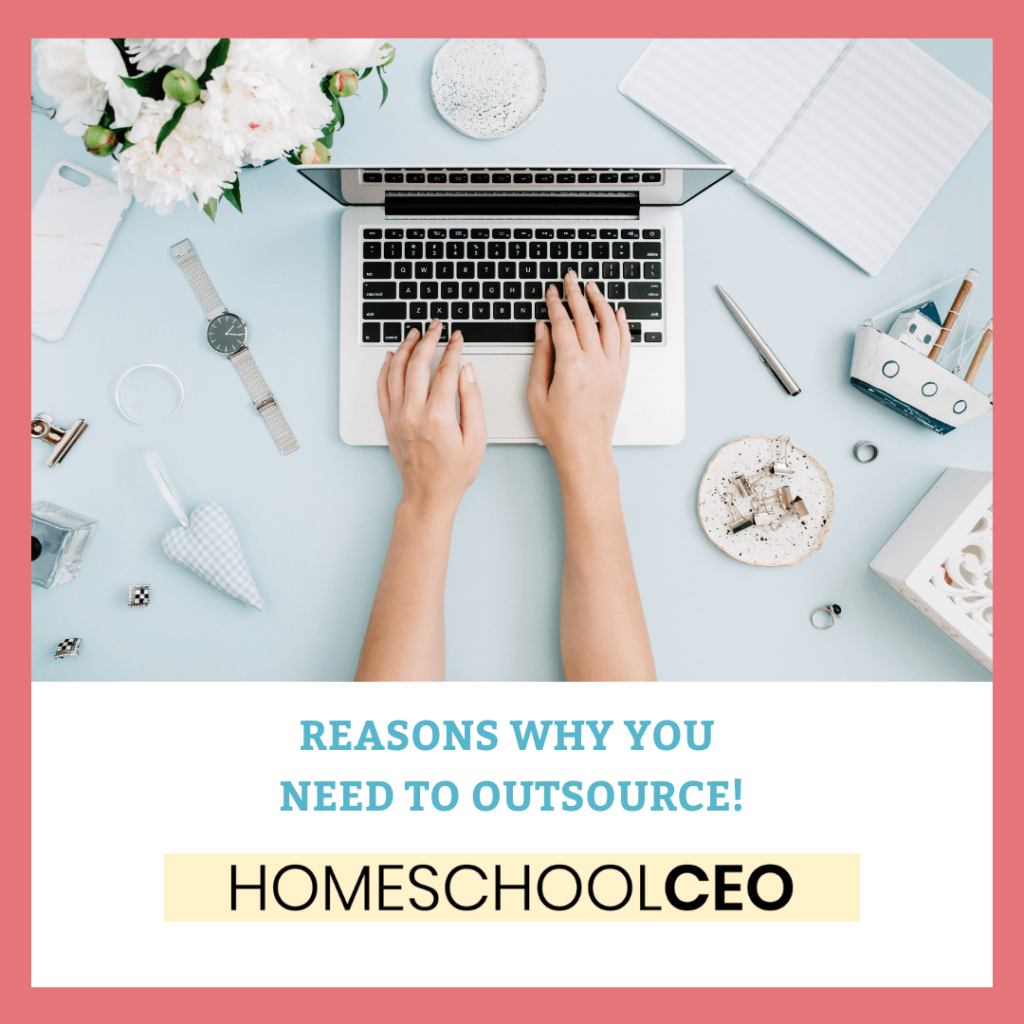 Reasons Why you Need to outsource
You might be wondering how you know when it is time to start outsourcing. Some people use a monetary marker to gauge when they should outsource. Business owners want to make sure it will fit into their budget. However, I'm not arguing that money is important in a business because it definitely is, but instead, I would look at your time and schedule when deciding the right time to bring someone on your team. If you find yourself with more tasks to complete in a day than you have time, it might be time to outsource!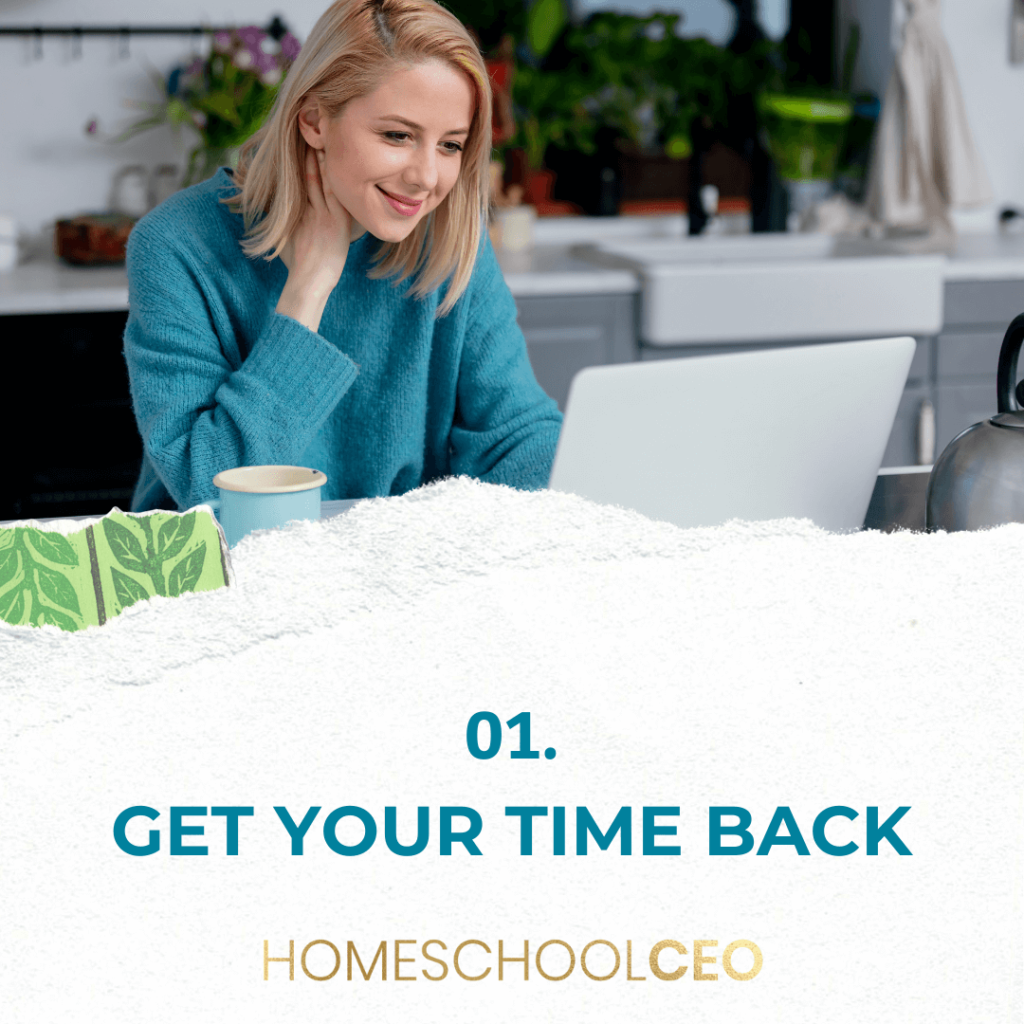 Get your time back
This might be obvious, but I don't think many business owners can see the full benefit of getting their time back. Extra time creates energy and motivation, which leads to increased productivity. You can then use this time, energy, and productivity to grow the parts of your business that may have gone neglected.
Many business tasks are necessary to keep moving forward, like answering emails. However, duties like this don't typically bring tons of joy and excitement like other jobs related to the heart of your business. If you no longer had to worry about all those little, time-consuming tasks, imagine all the time you'd have! This extra time not only translates to more time in business, but more time for your family, homeschooling, and all the things that are important to you.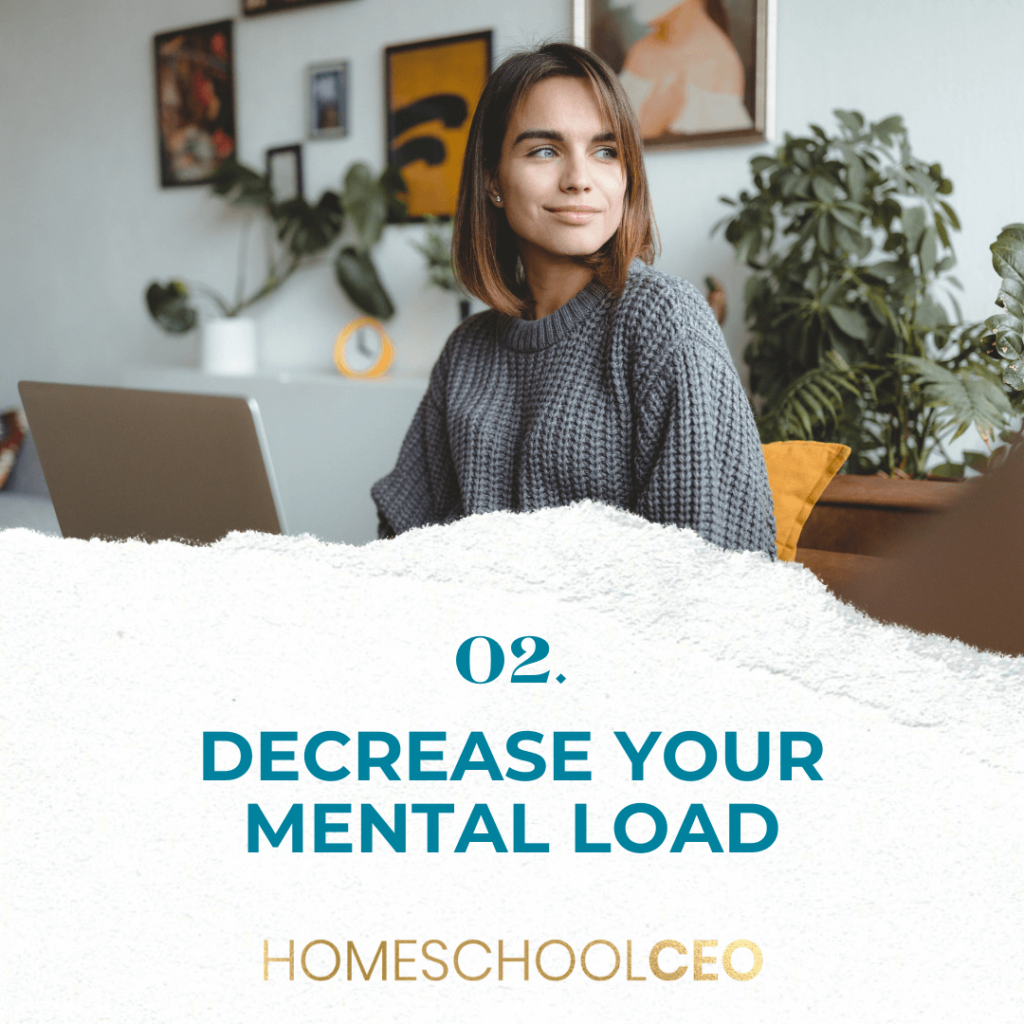 Decrease Your Mental Load
As a by-product of getting your time back and pursuing more of the things in business you are passionate about, you in turn decrease your mental load. This is huge! Women in general struggle with increased mental load; then you add on homeschooling and owning a business and that mental load really starts to weigh us down. Outsourcing allows you to offload some of that mental baggage as you no longer need to focus on every. single. thing.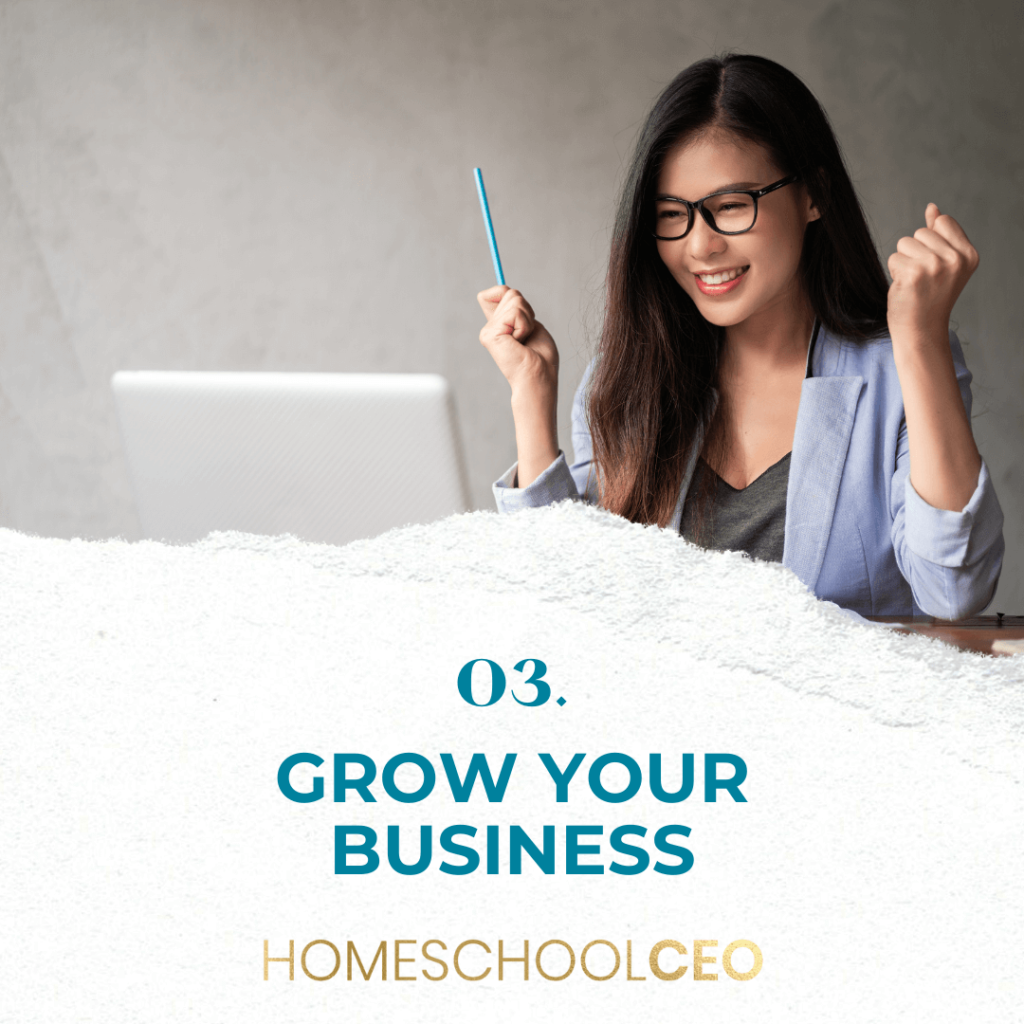 Outsourcing can help you grow your business
When you begin to outsource and get your time back for the tasks only you can do, or that bring you joy in business, it also gives you the freedom to start dreaming again. You have time to breathe and re-evaluate where your business is headed. You have the time to start the projects or launches you've been dreaming about. That can lead to increased revenue and take your business to the next level!
Outsourcing, while scary at first, can absolutely launch your business forward and promote growth. Remember, you are only one person. When you grow to a point where you are doing a 10 person job AND trying to fit the tasks of those 10 jobs in one day or week, and then you add in family obligations and homeschooling, it will likely result in burnout.
I fully believe that outsourcing can change your business and your life! When you are no longer using your valuable time and brainpower to do tasks you hate or maybe are not good at, you open the door to allow yourself to focus within your zone of genius.