Every child is different and that includes the way in which they learn. Knowing how our children learn is essential for us homeschool parents because it serves as a guide for us on how to teach them. What are learning styles, anyway?
Learning styles refer to how a person processes, understands, and retains information. There are many learning style theories but one of the most popular is the VARK theory created by Fleming and Mills in 1992. VARK is the acronym for the four different styles - Visual, Auditory/Aural, Read/Write, and Kinesthetic.
So, how do you find out what your child's learning style is? You can ask him or her to answer a simple VARK questionnaire which usually has multiple choice questions. After you get the results, figure out the different learning strategies you can try.
Below is a quick guide on the 4 learning styles and the corresponding learning strategies that you can incorporate in your homeschool.
V – Visual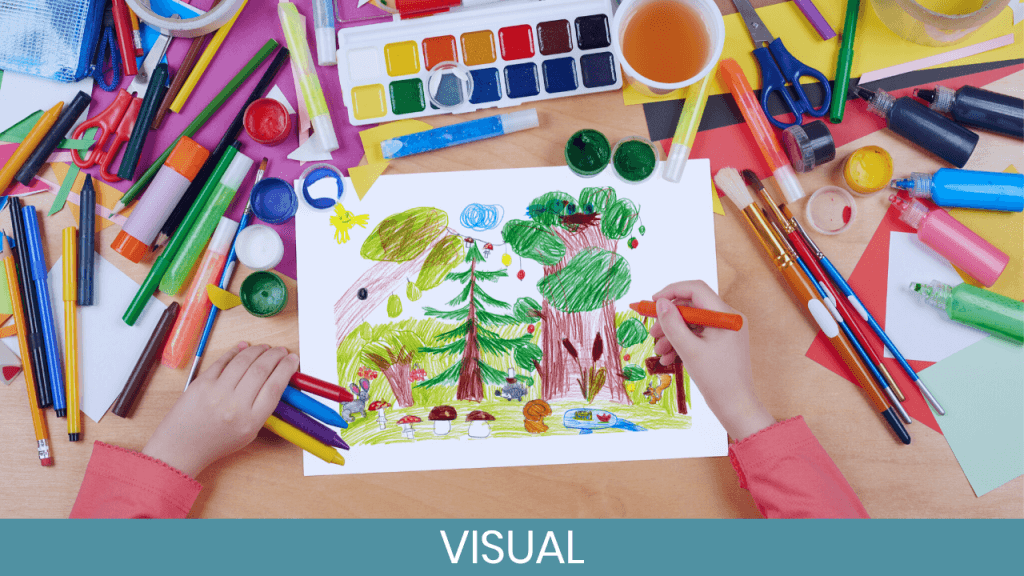 Visual learners are graphic learners. They learn best when they see images, diagrams, charts, and other visual aids. They prefer to draw, use colors and shapes, detect patterns and work with maps, plans, and diagrams.
Learning Strategies:
Let your child draw.
Use different fonts, colors, styles, and formats to highlight important information.
Use books that have pictures.
Use different types of charts and graphs.
Use pictures, slides, and posters.
Do notebooking.
Create lapbooks.
A - Auditory / Aural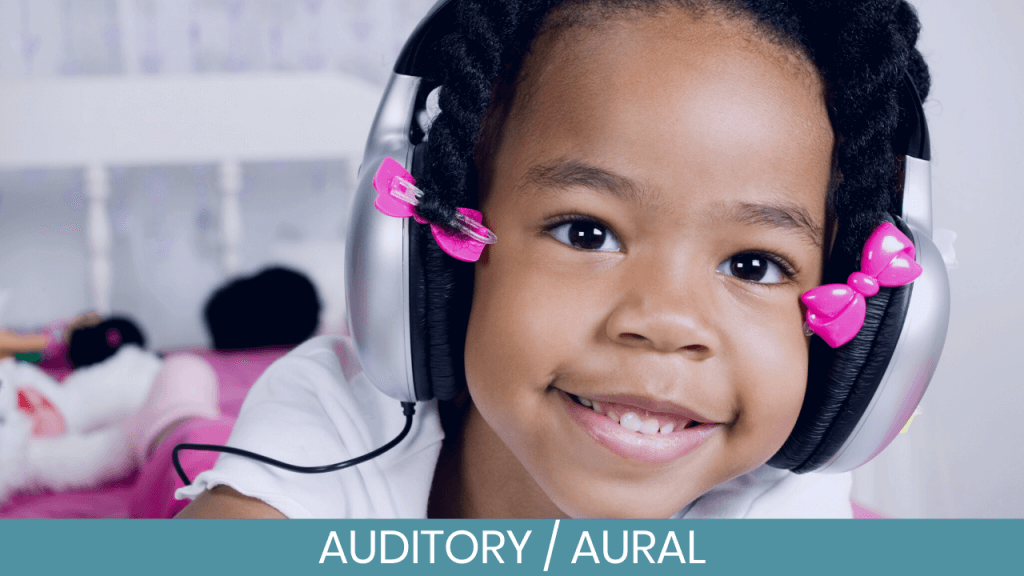 Auditory learners learn best when information is either heard or spoken. They prefer listening to lectures, joining group discussions, speaking, and talking things through among others. Aural learners, on the other hand, prefer talking out loud, talking to oneself, and also repeating what has already been said.
Learning Strategies:
Read aloud a lot.
Discuss what has been read.
Encourage narration.
Listen to music, podcasts, and other audio.
Read notes out loud.
Give verbal instead of written instructions.
R - Read / Write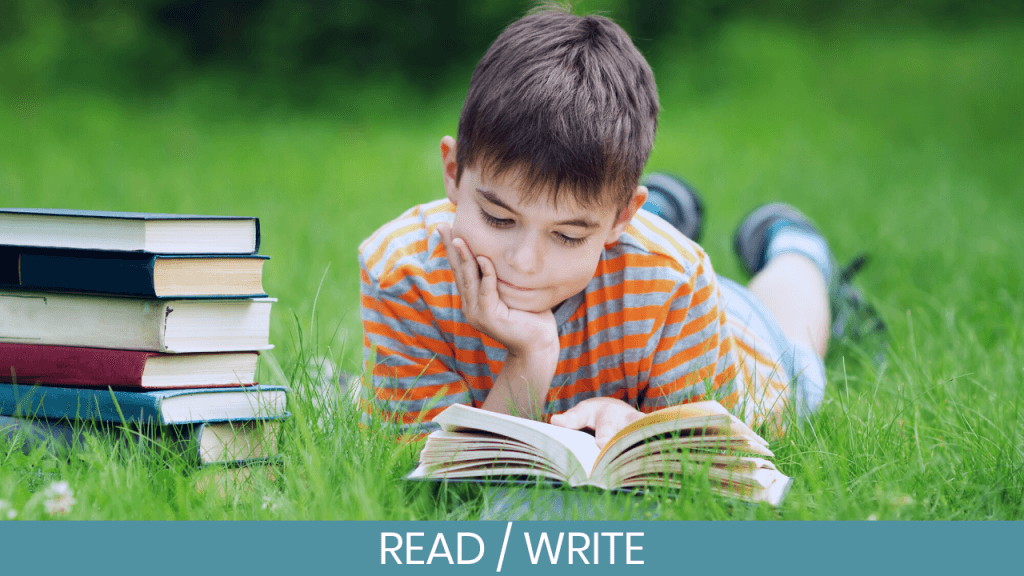 These are the students who learn best through reading and writing. They prefer anything that uses words or any text-based input and output, such as the Internet, lists, diaries, dictionaries, and more.
Learning Strategies:
Give them handouts of your lessons.
Teach them to create checklists.
Encourage them to take notes.
Do journaling.
Encourage independent reading.
Use written instructions.
Ask them to write stories.
K – Kinesthetic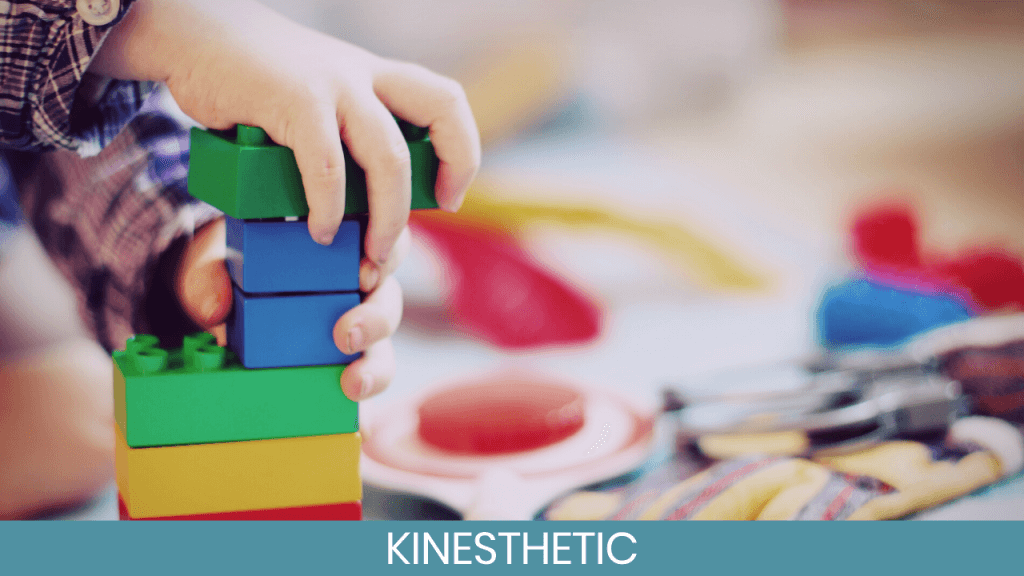 These are the students who learn best through experience. They learn by actually doing things through practical exercises and by using their senses.
Learning Strategies:
Use a hands-on approach.
Encourage learning by trial and error.
Go on field trips and look at exhibits.
Give real-life examples.
Build models.
Use manipulatives such as blocks.
Do experiments and have laboratory sessions.
Remember, though, that there are no exact boundaries between these styles, and that it's possible for a child to prefer more than one style. This is called Multimodal. Multimodal learners can be categorized as either Type One or Type Two. Type One learners can switch from mode to mode depending on the situation, while Type Two learners prefer to use all their preferred modes until they are satisfied.
It is also important to note that children are still in their developmental stages, which means that it is not helpful to label them as dependent on any set of preferences at this time. A person's preferences can change over time due to life experiences. These learning styles only aim to give us a better perspective on how our students learn. What we can do as homeschool parents is to just use this as a guide for choosing the curricula and material we are going to use to teach our children.